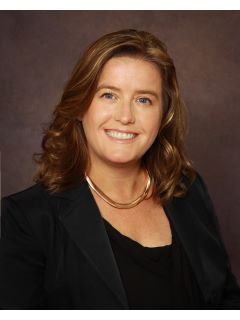 As a Realtor/Broker with extensive knowledge and experience of the area she has been a lifetime resident of Central Vermont. A graduate of Union 32 in East Montpelier and Keene State College in Keene, NH., with a Bachelor's degree in Environmental Journalism. A Realtor in Central Vermont since 2003 she was the Past President of the Central Vermont Board of Realtors. Also a past member of the MLS Board=NNEREN.
Since 2003, in order to establish a firm base within the Real Estate Market, her thirst for knowledge has led to take many continuing education courses in Real Estate. She earned the Graduate of Real Estate Institute, Accredited Buyer Representative, and Green designations and completed courses in: Fair Housing and Tax Issues, Agency Law and Practice, Tax and Investments, Dispute Resolution, Environmental Issues, VHFA Options, Code of Ethics, Innovative Marketing Techniques, and Essential Maintenance of Lead Based Paint.
As a member of the Central Vermont Board of Realtors since 2003, and board member from 2009 to 2013 she has been on many committees, and served as treasurer for 2 years. In 2009, she obtained her Broker's license and in 2010, she was named the Central Vermont Realtor of the Year, and voted the President of the Central Vermont Board of Realtors for 2012. Now called GMAR, Green Mountain Associations of Realtors.
She continues taking courses over and above the requirements, such as Vermont Residential Building Energy Standards, HAFA Shortsales, and Leadership 200. While also serving her community as a member of the Barre Lions Club, for which she is the 2015-2016 Vice President.
Her knowledge of the Central Vermont area and local residents enables me to pair the right home with the right buyer, right now. She is very energetic, having previously been in car sales, and food service industries for over 10 years, along with mountain-biking, hiking, swimming, weight-training, boating, gardening, and snowboarding.
With her additional twelve years of full time experience in Real Estate, and studies she knows what works best to sell homes. You will benefit from her expertise, and her dedication to providing detail-oriented service to her clients. She is willing to put in the extra time and effort to make your transaction as smooth as possible.
Call Me anytime at 522-9216 or 244-4500 ext. 704.